This week in policy
From health care to the environment, a roundup of the key policy developments you may have missed this week.
Good morning! It's Friday, April 14, 2023. The 2024 elections are 571 days away. Read this email in your browser.
If this newsletter was forwarded to you, subscribe here. If you want to contribute to support my work, donate here.
Every Friday, I like to devote some time to breaking down policy news you may have missed from throughout the week. Let's dive in:
Abortion
The Justice Department appealed the abortion pill dispute to the Supreme Court, asking the justices to put a temporary hold on a Fifth Circuit decision which imposed some restrictions on the availability of mifepristone.
In Washington state, a federal district judge ruled that those restrictions do not apply to 17 states that sued to protect the drug. The order by Obama-appointed Judge Thomas Rice for the FDA to ignore the Fifth Circuit ruling in some states increases the likelihood of the issue being decided by the Supreme Court.
Florida Gov. Ron DeSantis (R) signed a new law banning abortion in the state after six weeks of pregnancy. Florida had been one of the few Southern states where abortion had available at all, leading thousands of women to travel there in the wake of Dobbs. The new measure will sharply limit abortion access to women across the region (as well as raising potential issues for a DeSantis presidential bid).
Health Care
The Department of Health and Human Services proposed a rule extending Obamacare and Medicaid to "Dreamers," undocumented immigrants who were brought to the U.S. illegally as minors. U.S. law gives access to programs to those with a "lawful presence" in the country, which has typically been interpreted as meaning citizens and those who have held green cards for five years.
The new regulation would update the government's definition to also include those protected by DACA, the Obama-era program set up to shield "Dreamers" from deportation. About 580,000 "Dreamers" would gain access to the taxpayer-funded health care programs as a result.
Environment
The EPA proposed new vehicle emission limits that would dramatically remake the American auto industry. Using its power under the Clean Air Act — which allows the EPA to limit the pollution generated by car manufacturers — the agency's new limits are so strict that about two-thirds of vehicles sold in the U.S. would have to be electric by 2032.
The new limits would be among the strictest in the world; the New York Times called them the "nation's most ambitious climate regulations to date," noting that their enactment would be a major step towards meeting President Biden's goal of cutting U.S. greenhouse gas emissions in half by 2030.
Meanwhile, the Interior Department released its environmental review of the Colorado River, moving closer to "imposing unprecedented cuts in how much water Arizona, California and Nevada could pull" from the river, according to the Washington Post.
Covid
President Biden signed a congressional resolution formally ending the Covid national emergency, three years after it began. Biden had intended for the emergency to lapse on May 11, but eventually embraced the Republican-authored measure to wind it down sooner. National emergencies give the government leeway to relax certain rules and move around funding. A separate public health emergency (which is the basis for immigration restrictions like Title 42) is still in effect until May 11.
At the same time, Biden also launched a $5 billion program, "Project Next Gen," that will take a similar approach as "Operation Warp Speed" in seeking to accelerate production of new Covid vaccines and treatment.  
In another sign of the pandemic's changing state, the federal government — the nation's largest employer — also released a memo this week telling agencies to "substantially increase" in-person work.
Tech
Montana is on the verge of becoming the first state to ban TikTok, advancing a bill that lawmakers in Helena hope will become a model nationwide. The state Senate has already passed a measure prohibiting TikTok within Montana's borders; the state House is poised to follow today, sending the bill to the desk of Gov. Greg Gianforte (R).
In Washington, Senate Majority Leader Chuck Schumer (D-NY) set his sights on AI, releasing a framework for possible legislation to regulate artificial intelligence.
Intelligence Community: The FBI arrested 21-year-old Jack Teixeira, a member of the Massachusetts Air National Guard, under suspicion that he was behind the massive leak of highly classified military documents about the Ukraine war and other issues.
Teixeira allegedly posted the sensitive documents to a group on Discord where he was the unofficial leader, known as "OG." According to the New York Times, group members said his goal was "both to inform and impress," hoping to teach the young men who played battle-themed video games with him on the platform "about actual war."
The Defense Department, which was blindsided by the leaks, has said it will review its classification policies after the revelation that such a junior officer was able to obtain such a high-level security clearance.
White House: President Biden appears to be in his element in Ireland. "You wonder why anyone would ever want to leave," he said during a trip that has been decidedly more personal than policy-related. Today, on his last day in the country, Biden will visit a genealogical center to learn about his family history and deliver remarks to the people of County Mayo, his ancestral homeland.
Vice President Harris, meanwhile, will travel to Los Angeles today to speak at the National Action Network (NAN) national convention.
Congress: Senate Minority Leader Mitch McConnell (R-KY) announced that he will return to Washington on Monday, after weeks of recovering from a concussion sustained during a recent fall.
Supreme Court: Justice Clarence Thomas continues to face blowback for his relationship with Republican mega donor Harlan Crow. According to a new report from ProPublica, Thomas failed to disclose that he sold a string of properties to Crow in 2014 (including the house where his mother still lives). Federal law requires justices to disclose real estate sales over $1,000.
Indianapolis: In the wake of recent gun violence protests, Republican presidential contenders will flock to Indianapolis to embrace gun rights at an NRA convention starting today. Many of the same speakers, including Donald Trump and Mike Pence, will then travel to Nashville — the site of a recent mass shooting and the subsequent legislative expulsions saga — to speak, another stroke of awkward timing for the GOP.
Campaign Trail: Meanwhile, Trump's super PAC is out with a new ad highlighting Ron DeSantis' support for entitlement reform — while making light of his reported penchant for eating pudding with his fingers. It's going to be a long campaign season.
Arizona: After the highly partisan clash in Tennessee over legislative expulsions, here's an interesting story that flew under the radar: a bipartisan, two-thirds majority of the GOP-led state House in Arizona voted to expel a Republican legislator who arranged for a woman to offer false testimony before a state House committee about Gov. Katie Hobbs (D-AZ).
Is ice cream actually good for you? Repeated studies have found health benefits to ice cream, public health historian David Merritt Johns writes in The Atlantic. But the findings have so confounded experts that even the researchers behind the studies don't want to talk about it. Read the fascinating story here: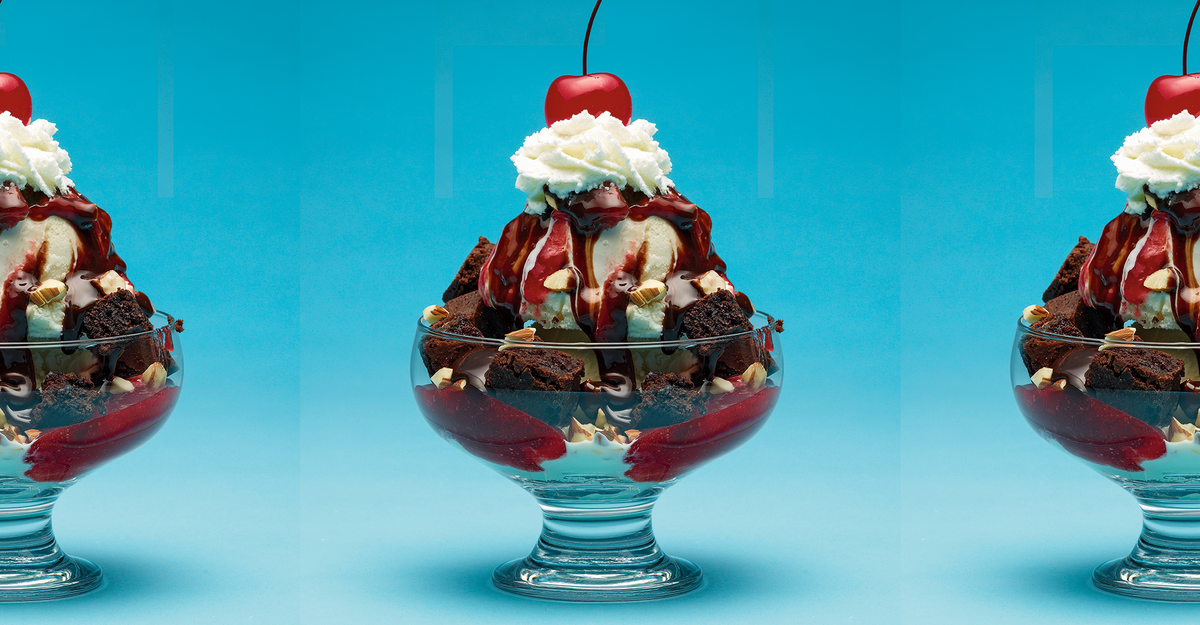 Also: The link was broken in yesterday's "Before I Go…" about the Avett Brothers/John Quincy Adams crossover podcast. You can find the podcast, "Founding Son," here. My apologies for the mistake and thanks to all the Quincy-heads who reached out to tell me — I'm glad to see there's such excitement about JQA.
I get up each morning to write Wake Up To Politics because I'm committed to offering an independent and reliable news source that helps you navigate our political system and understand what's going on in government.
The newsletter is completely free and ad-free — but if you appreciate the work that goes into it, here's how you can help:
If you have any questions or feedback, feel free to email me: my inbox is always open.

Thanks so much for waking up to politics! Have a great day.

— Gabe