100% odds of a recession?
Is the American economy "strong as hell," as President Biden claims? Americans don't think so, and neither do economists.
⏰
Good morning! It's Tuesday, October 18, 2022. Election Day 2022 is 21 days away. Election Day 2024 is 749 days away.
---
Biden says the American economy is "strong as hell." Americans, economists disagree.
Joe Biden was holding a Baskin-Robbins ice cream cone (double dip chocolate chip, to be exact) in Portland on Saturday when he said something that he may come to regret.
"Our economy is strong as hell," Biden assured the assembled reporters.
Many a presidency has been unraveled by a chief executive who appeared out of touch with the economy, insisting that all is fine while everyday Americans struggle to get by.
"This is how you destroy your own party in the midterms," Republican strategist Matt Whitlock wrote on Twitter.
To be fair, as we've covered before, this is a difficult economy to interpret, with a jumbled set of indicators that aren't as cut-and-dried as either party would have you believe.
It's true, as Biden often reminds us, that the U.S. labor market remains strong, with an unemployment rate of 3.5% that is tied for its lowest level in 50 years.
But that doesn't change the fact that inflation continues to soar, (prices were up 8.2% last month from the year before), forcing the Federal Reserve to dramatically hike up interest rates five times this year.
Despite Biden's rosy rhetoric, economists believe that alone will push us into recession — and soon. In fact, a model by two Bloomberg economists calculated 100% odds of a recession in the next 12 months. (Surveys are less certain a recession will take place within the year: a separate Bloomberg survey of 42 economists puts the odds at 60%, while a Wall Street Journal survey pegs them at 63%.)
An American recession, of course, would not be confined to America. Countries around the globe are struggling with similar problems, as evidenced by the United Kingdom's hasty retreat from brand-new Prime Minister Liz Truss' economic plan on Monday and China's announcement the same day that it will postpone the release of its national economic data.
The rising interest rates and uncertain economic circumstances have increased the value of the dollar (the world's go-to currency in times of trouble), leading to less investment in other countries and further turmoil abroad.
But Biden has also dismissed such consequences. "I'm not concerned about the strength of the dollar," he said at the Baskin-Robbins, adding later: "The problem is the lack of economic growth and sound policy in other countries, not so much ours." (As an example, he called Truss' tax cut plan, now thrown to the rubbish bin, a "mistake.")
Meanwhile, it isn't just economists who take issue with Biden's insistence of a "strong as hell" economy. Perhaps more ominously for his political prospects, American voters aren't buying his assurances either.
Two new polls underline that point: a New York Times/Siena poll showing a stark generic ballot shift to Republicans in tandem with a jump in how many voters named the economy as their No. 1 issue, and a CBS News poll in which 65% of Americans say the economy is getting worse.
In the CBS survey, 71% of Americans said Biden bears "some" or "a lot" of responsibility for the state of the economy
American dissatisfaction has grown as the indicators most visible to voters worsen. The average gas price in the U.S. ($3.87) is up slightly from a month ago, while prices in the West are even higher: the Nevada average is $5.23 and California's is $6. (Nevada has a crucial Senate race this year, while California is home to several key House contests.)  
Although stock markets surged on Monday, that came after a volatile week, with the S&P 500 slumping on Friday; the key index remains down more than 20% from the beginning of the year.
So if you're wondering why pundits are suddenly souring on Democratic hopes in November — asking whether a "red wave" might still be possible, or declaring that Democrats peaked too early — there's why.  
On the campaign trail, Democrats have notably tried to keep focus away from the economy. As the New York Times notes, Democratic candidates have spent conspicuously little time touting the Inflation Reduction Act, their signature economic package of the year. (Probably because it has yet to achieve its titular goal of reducing inflation.)
President Biden, for his part, focused on student loans on Monday, announcing the launch of the applications for his partial cancellation of federal student loan debt.
But the attention of voters is elsewhere, and it's not clear the move will do much to move the needle in three weeks. That's even true of 18-to 29-year-olds, only 8% of whom named student debt relief as their top election issue in a new Data for Progress poll.
Which issue came in at number one? Inflation, with 34% of the key voting bloc echoing their older peers in pointing to rising prices as the top political issue of 2022.
---
More news you should know
Covid: U.S. health officials are "increasingly concerned" about two new Omicron subvariants — BQ1 and BQ1.1 — that appear to evade Evusheld, the main treatment used to protect immunocompromised people from severe Covid, per Politico.
Midterms: Three Republican candidates who were on the Capitol grounds during the Jan. 6 riot — Derrick Van Orden of Wisconsin, J.R. Majewski of Ohio, and Sandy Smith of North Carolina — "stand a serious chance" of being elected to Congress next month, per Axios.
Baby formula: Almost a year after the nationwide shortage began, about one-third of households with infant children still had trouble obtaining baby formula last month, per the Wall Street Journal.
Plus, a recommended read:
---
What your leaders are doing today
All times Eastern. Click on an event's time to watch or listen to it.
Executive Branch
President Biden will deliver remarks on abortion at a Democratic National Committee (DNC) event in Washington (12:15 pm).
Vice President Harris will travel to San Francisco from Los Angeles. She'll participate in a live taping of the climate podcast "A Matter of Degrees" (6:15 pm) and deliver remarks at a DNC fundraiser (8:10 pm) before traveling to Washington.
Second Gentleman Emhoff is in Colorado. He'll participate in two fundraisers for Colorado Secretary of State Jena Griswold, who's facing a tough re-election race (1:30 pm and 6 pm); hold a roundtable on voting rights (2:30 pm); and take part in a Democratic Congressional Campaign Committee (DCCC) grassroots volunteer event (4:45 pm).
White House press secretary Karine Jean-Pierre will hold her daily press briefing (1:45 pm).
Legislative Branch
The House (9 am) and the Senate (11:30 am) will both convene for brief pro forma sessions. Such sessions last just a few minutes, without any legislative business being conducted; neither chamber is set to hold votes again until November 14, after the midterms.
The Senate Judiciary Committee will hold a hearing on executive privilege (2 pm).
Judicial Branch
The Supreme Court will not meet today.
---
Before I go...
Here's a story to make you smile: Dolly Parton received the Carnegie Medal of Philanthropy in New York last week.
Most of Parton's philanthropy has been done quietly, like the fact that she has been paying for the band uniforms of many Tennnesse high schools for years or her investment in a strip mall in a Black neighborhood in Nashville in Whitney Houston's honor.
She also helped bankroll the Moderna Covid vaccine and funds a program that sends a free book each month to every parent of a child under five who requests them, currently about 2 million in all.
I loved Parton's description of her simple philanthropic strategy: "I just give from my heart," she said in her Carnegie acceptance speech. "I never know what I'm going to do or why I'm gonna do it. I just see a need and if I can fill it, then I will."
Read more via the Associated Press: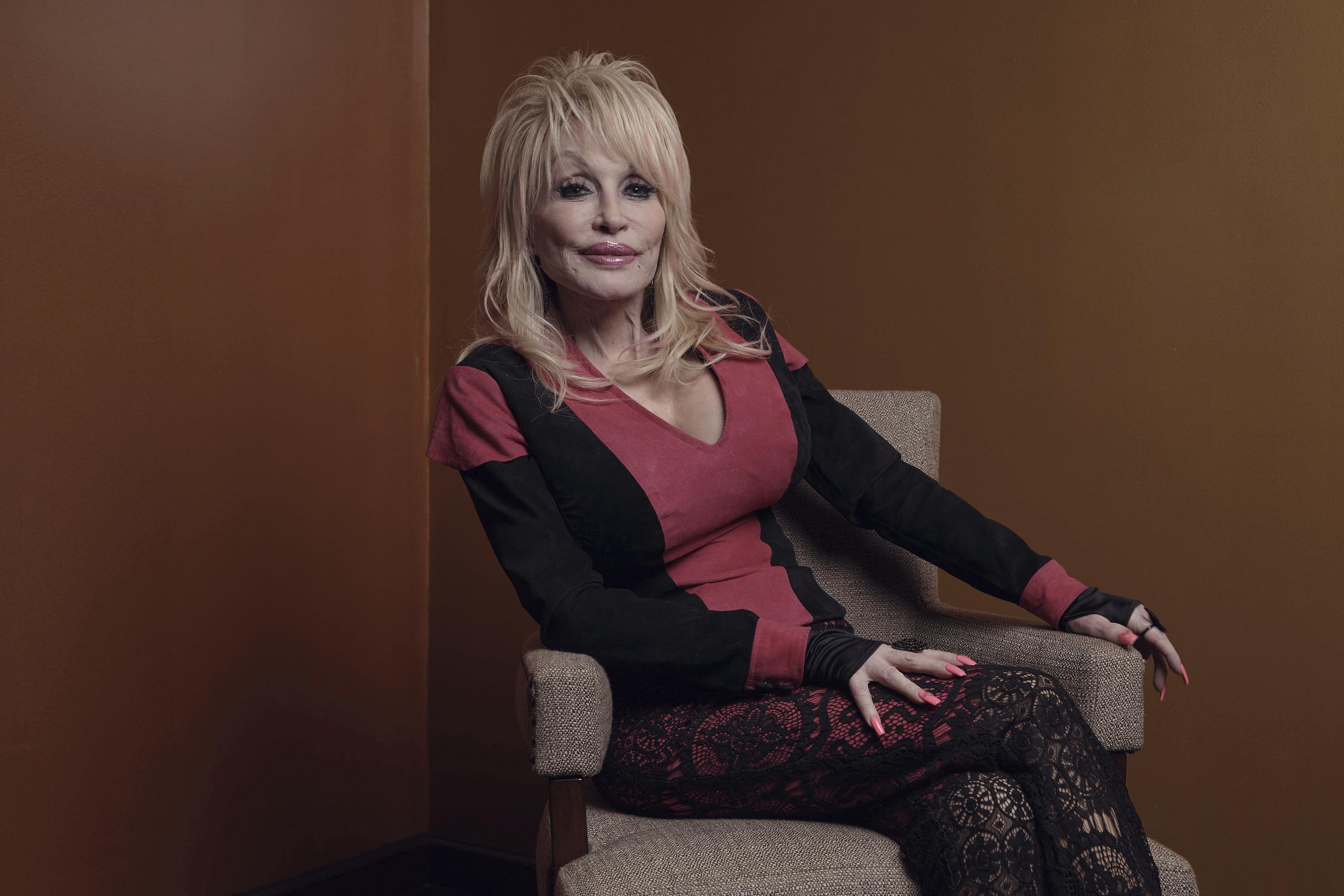 ---