End of the Pelosi era
The powerful House speaker announces plans to step down from Democratic leadership — but remain in Congress.
Good morning! It's Friday, November 18, 2022. The 2024 elections are 718 days away.
Housekeeping note: Congress is out next week, so Wake Up To Politics will go on pause as well. I'll be back on your inboxes on November 28, ready to cover the rest of a busy lame-duck session and whatever politics has in store.
I hope you all have a delightful Thanksgiving. As always, I am so thankful to all of you who read this newsletter and put your trust in me to help inform you. See you on the flip side. 🦃
---
Pelosi exits leadership as new House Democratic triumvirate takes shape
Nancy Pelosi, Steny Hoyer, and Jim Clyburn have held an iron grip on the House Democratic Caucus for 15 straight years, leading the caucus through four presidencies, countless pieces of sweeping legislation, and stints in both the majority and minority.

On Thursday, all three announced plans to relinquish their roles in the next Congress, making way for a long-awaited generational shift on Capitol Hill.
Pelosi's departure especially will reverberate through Washington, where she has inspired a unique mix of loyalty and fear almost since arriving as a freshman House member 35 years ago in 1987, the daugther of a former congressman and Baltimore mayor. There are few lawmakers in recent history who have practiced the craft of whipping votes and shepherding through legislation quite like the San Francisco mother of five.
A self-described "master legislator," Pelosi played a key role in the passage of the 2009 stimulus package, the Dodd-Frank Act, and the Affordable Care Act under President Obama — the latter of which she managed to usher through Congress even when White House officials were ready to give up.
During the Trump presidency, she became an icon of Democratic resistance through viral images of her confronting Trump at the White House, sarcastically clapping at him at one State of the Union, and ripping up his speech at another. She led congressional Democrats through the trauma of January 6th — memorably opening a meat stick with her teeth while making calls to governors, military leaders, and the vice president — and oversaw two presidential impeachments in two years.
Finally, Pelosi has wrangled her caucus to support a long list of consequential bills in the Biden era — the American Rescue Plan, the Inflation Reduction Act, and the bipartisan infrastructure package among them — even while leading the smallest Democratic House majority since the 19th century. Few Democrats believe those bills would have gotten through with another speaker at the helm; Biden himself reportedly viewed her as so indispensable that he asked her to "stick" and stay atop her caucus even as the Democrats transition into the minority in January.
For years, she has been a leading target of Republican advertising; just last month, her husband Paul was attacked with a hammer by someone who had esposued right-wing conspriacy therories. As the first female speaker of the House, she is the highest-ranking woman in U.S. congressional history. "Never would I have thought that someday I would go from homemaker to House speaker," Pelosi said on Thursday.
"The hour has come for a new generation to lead the Democratic Caucus that I so deeply respect," she continued, speaking to a rapt audience on the House floor. "And I am so grateful that so many are ready and willing to shoulder this awesome responsibility."
In the hours after her speech — as Hoyer, the Majority Leader, and Clyburn, the Majority Whip, indicated plans to step aside as well — a new leadership triumvirate quickly emerged.
Rep. Hakeem Jeffries (D-NY) is expected to announce today that he will run to be Minority Leader in the next Congress, while Rep. Katherine Clark (D-MA) is poised to become Minority Whip and Rep. Pete Aguilar (D-CA) the House Democratic Caucus chairman.
With their ascensions, the ages of the top three House Democratic leaders will plummet from 82, 83, and 82 to 52, 59, and 43, while the first female speaker will be replaced by Jeffries, the first Black congressional leader. In fact, based on the candidates seeking lower-tier leadership positions, it is likely that none of the top six House Democrats will be a white man, a historic turn of events.
In a historically unique arrangement, Pelosi and Hoyer are both planning to stick around as rank-and-file members in the next Congress, partly because Democrats don't want to create any vacancies that would give Republican leader Kevin McCarthy any more breathing room with his new razor-thin majority.
Clyburn alone will remain in leadership, although he will drop from the third-ranked Democrat to the No. 4 posisition, assistant Democratic leader.
Democrats have expressed relief that they will have her legislative expertise and fundraising prowess to assist the new troika, although it could create the akward appearance of a Democratic caucus with two leaders.
Pelosi, however, insisted to a group of reporters that she would truly return to the backbenches, hard as it may be to imagine for the powerful, gavel-wielding legislator.
"I have no intention of being the mother-in-law in the kitchen saying my son doesn't like the stuffing that way," the California Democrat explained.
---
🚨 What else you should know
TECH: Twitter has descended even further into chaos as hundreds — possibly thousands — of employees and executives are exiting the company in protest of new CEO and owner Elon Musk. The mass exodus, including several engineers with critical roles, has sparked fears about the future of the website; meanwhile, the remaining employees have seen their access to office buildings suddenly suspended.
RACE FOR THE HOUSE: After the AP declared Thursday that Rep. Katie Porter (D-CA) had been re-elected, five House races remain undecided. The closest of those contests, Colorado's 3rd district, is set to go to an automatic runoff; Rep. Lauren Boebert (R-CO) currently leads her challenger by 551 votes.
If current leads hold, Republicans would end with 222 House seats, while Democrats would have 213. This Washington Post piece offers a great visualization of how districts across the country shifted to either party.
U.S. IN THE WORLD: In a legal filing on Thursday, the Biden administration argued that Saudi Crown Prince Mohammed bin Salman's position should shield him from a lawsuit over his ordering the assasination of Washington Post columnist Jamal Khashoggi.
"Jamal died agaain today," the late journalist's ex-fiancée tweeted in response.
INVESTIGATING TRUMP: The House January 6th committee interviewed Robert Engel, who was leading former president Donald Trump's security detail during the Capitol attack, on Thursday.
Engel had been named by former Trump White House staffer Cassidy Hutchinson during her blockbuster testimony to the panel in June, when she said she had been told that Trump lunged for Engel in his motorcade on January 6th as he demanded to be driven to the Capitol.
---
🤔 Ask Gabe: What happens to all those pending bills?
🗣️
Ed L. asks: "If the Democrats pick up another vote in the Senate and get 51 senators – making Manchin's vote less relevant in 2023 – could this Senate then go on to pass bills that came from the 2021-2022 House and send them to Biden? I realize they would have to pass the same bills as written in the House, but I didn't know if a bill – once passed – stayed around forever, or if it was retired somehow."
Good question — but no, any bills passed in the 2021-22 legislative session die when the 117th Congress adjourns on January 3. If lawmakers want to pass them after that, they would have to be re-introduced in the 118th Congress and go through the legislative process all over again (including passing the Republican-controlled House).
As of right now, there are 868 bills that have passed the House but not the Senate during this Congress and 720 that have passed the Senate but not the House; most of them are likely headed to the legislative graveyard. That's why, as I covered yesterday, there's a mad dash during the lame-duck sessions for lawmakers to get as many of their pet projects through the other chamber as they can before those pieces of legislation turn into a pumpkin at noon on the third of January.
---
🗓 What your leaders are doing today
All times Eastern. Click on an event's time to watch or listen to it.
Executive Branch
President Biden will receive his daily intelligence briefing (10:15 am) in the morning. Later, he'll meet with business and labor leaders and deliver remarks on the economy (1:30 pm).
Vice President Harris is in Bangkok, Thailand for the Asia-Pacific Economic Cooperation (APEC) summit. Late last night and earlier this morning, she participated in a retreat with other world leaders there, deliver remarks to CEOs in attendance, and had an audience with King Maha Vajiralongkorn Phra Vajiraklaochaoyuhua and Queen Suthida Bajrasudhabimalalakshana.
Second Gentleman Emhoff is also in Bangkok. Late last night and earlier this morning, he toured a Thai art museum, attended a program with other spouses attending the summit, visited the Chapel of the Reclining Buddha, and joined his wife in visiting with Thailand's king and queen.
White House press secretary Karine Jean-Pierre will hold her daily press briefing (2:45 pm).
Legislative Branch
The Senate is on Thanksgiving recess. The chamber's next votes are scheduled for November 28.
The House is also Thanksgiving recess, although it will convene for a brief pro forma session (11 am). Few members attend such meetings and no legislative business is conducted. The chamber's next votes are scheduled for November 29.
Judicial Branch
The Supreme Court will meet for its weekly conference.
---
👋 Before I go...
Here's some interesting history: Naomi Biden and Peter Neal will be married on the South Lawn of the White House on Saturday, becoming just the 19th couple to tie the knot at 1600 Pennsylvania Avenue.
This will be the first White House wedding with a presidential granddaughter as the bride. Previous White House nuptials include that of Obama photographer Pete Souza; Hillary Clinton's brother; Dolley Madison's sister; the daughters of Theodore Roosevelt, Woodrow Wilson, and Richard Nixon; and the son of John Quincy Adams.
One president has tied the knot at the White House: Grover Cleveland's 1886 marraige to Frances Folsom. She was 27 years his junior and he had served as her unofficial guardian after the death of her father, his close friend. Yikes.
Here are some more details on White House weddings through the ages: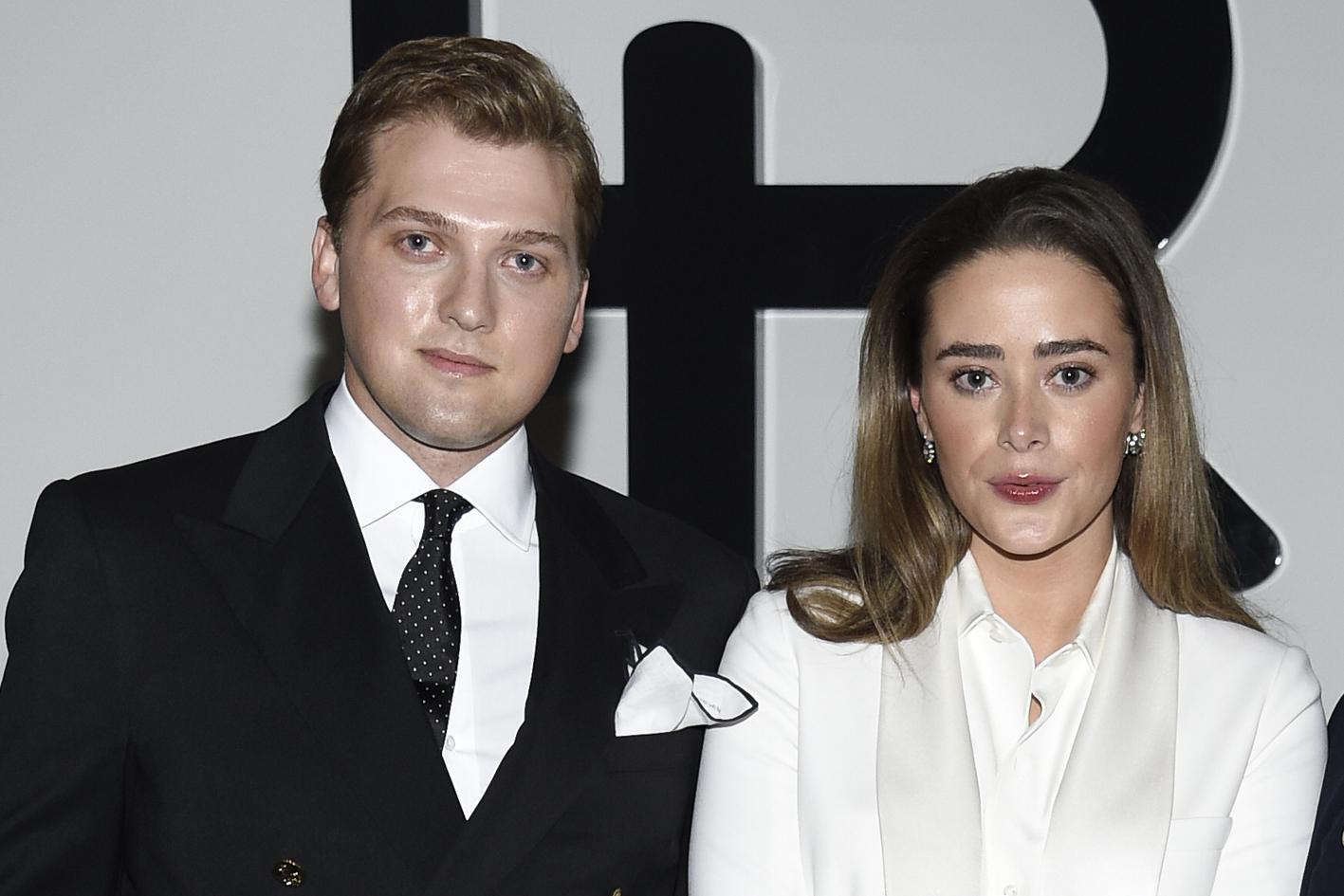 ---
👍 Thanks for reading.
I get up each morning to write Wake Up To Politics by myself because I'm committed to offering a free, independent, and reliable news source that helps you navigate our political system and understand what's going on in government.
If you appreciate the newsletter, here's how you can help:
If you have any questions or feedback, feel free to email me: my inbox is always open.

Thanks so much for waking up to politics! Have a great day.

— Gabe