What Washington did this week
A look at what all three branches of government got done in the past week.
Good morning! It's Friday, March 24, 2023. The 2024 elections are 592 days away.
Every Friday, I try to answer the question: "What did our leaders in Washington actually do this week?" My hope is that the result gives you a better sense of the policies working their way through all three branches of government — and that you learn about new government actions you may not have read much about elsewhere.
Earlier this week, I analyzed former President Trump's darkening rhetoric as a potential indictment looms, broke down the debate over banning TikTok, and looked at major bills picking up bipartisan support in Congress.  
If you learned from my work this week, or appreciate what I'm trying to do with WUTP, it's always appreciated in turn if you're able to donate to support my journalism. You can give a one-time donation of any amount — or sign up to make a monthly donation, just like a subscription to other news outlets.  
I'm passionate about keeping WUTP free (and ad-free) for all, but your help goes a long way in making sure I can do so. Thank you so much for your support — I hope all of you have an excellent weekend!
---
Policy Roundup: What Washington got done this week  
LEGISLATIVE PROCESS
President Biden signed two bills into law, both of which were authored by Republicans and approved with bipartisan support:
H.J.Res. 26, which overturns changes to the local criminal code for the District of Columbia. The changes would have reduced the penalties for several crimes, including carjacking. Congress has the power to overturn any local D.C. law under the Home Rule Act of 1973; this was the first time federal lawmakers had done so since 1991. (Passed 81-14 in the Senate, 250-173 in the House)
S. 619, a bill by Sen. Josh Hawley (R-MO) to require the Director of National Intelligence to "declassify all information relating to potential links between the Wuhan Institute of Virology and the origin of COVID-19." (Passed unanimously in both chambers)
Biden also issued the first veto of his presidency, rejecting a bill that would have overturned a Labor Department rule allowing retirement accounts to consider environmental, social, and governance (ESG) factors when making investment decisions. (Bill originally passed 50-46 in the Senate, 216-204 in the House)
The House attempted to override Biden's veto, but failed to reach the necessary two-thirds threshold.  
The House is poised to vote today on the Parents Bill of Rights Act, a Republican bill that will require schools to post their curriculums and full lists of the books in their library online. The measure would also give parents the right to speak at school board meetings, review school budgets, and receive notifications about guest speakers coming to the child's classroom.  
Per the Washington Post, some Republicans are opposed to the measure, including Rep. Matt Gaetz (R-FL), who called the bill "inconsistent" with the desire for "Washington to have less of a role in curriculum."
The House also passed three other bills:
H.R. 1159, which would require the State Department to review the guidance governing U.S. relations with Taiwan every two years. (Passed 404-7)
H.R. 406, which would give the Association of Southeast Asian Nations (ASEAN) the same diplomatic immunities and privileges give to international organizations like the UN or the World Bank. (Passed 388-33)
H.R. 1093, which would require the Secretary of State to report to Congress on implementation of the AUKUS security partnership between Australia, the United Kingdom, and the U.S. (Passed 393-4)
The Senate confirmed a new federal judge — the 118th of the Biden presidency — and voted to advance S. 316, which would repeal the 1991 and 2002 authorizations for use of military force (AUMFs) against Iraq.
---
EXECUTIVE ACTIONS
Biden created two new national monuments: Avi Kwa Ame in Nevada and Castner Range in Texas, protecting a combined 514,000 acres of public land. The former is a significant site for the Fort Mojave Indian Tribe; the latter was an Army training site during World War II.
Under the Antiquities Act of 1906, presidents are able to conserve any federal lands of "historic or scientific interest" by designating them as national monuments.
Biden and Canadian prime minister Justin Trudeau are expected to announce an agreement today that will "allow both countries to divert asylum seekers from their borders at a time when migration has surged across the hemisphere," according to the New York Times.
The Defense Department sent $350 million in new military aid to Ukraine, while also announcing an effort to speed up delivery of  Abrams tanks and Patriot missile defense systems to the Ukrainian military.
The Health Resources and Services Administration announced plans to overhaul the U.S. organ transplant system, signaling it will solicit multiple bids to "foster competition" for management of the Organ Procurement and Transplantation Network.
The non-profit United Network for Organ Sharing (UNOS) has had the sole contract to oversee the system since 1986, but has faced criticism for its long wait times and inequitable outcomes. "Nearly 104,000 people are on waiting lists for organs, most of them kidneys," according to the Washington Post. "22 people die each day awaiting transplants, with poor and minority patients generally faring worse than affluent and White people."
The Department of Health and Human Services announced a new Office of Family Violence Prevention and Services (OFVPS) to increase its efforts to reduce domestic violence.
---
COURT DECISIONS
The Supreme Court issued an opinion in Luna Perez v. Sturgis Public Schools. The justices unanimously ruled that a deaf student in Michigan can sue his school for failing to provide him accommodations for his needs.
The decision "could give parents more leverage in negotiating with public schools over assistance for children with disabilities," NPR reports.
The Rundown.
Despite the former president's warnings, the week will end without any indictment of Donald Trump. The grand jury investigating him in Manhattan met about an unrelated case on Thursday, pushing any possible indictment vote to next week. The jurors are expected to meet next on Monday. Per CNN, "the district attorney's office is taking a moment to regroup after the events of the past week."
Trump continues to threaten violence if he is indicted, suggesting early this morning that criminal charges against him would be followed by "death & destruction."
The U.S. launched airstrikes against Iranian-linked sites in Syria yesterday. The strikes were in retaliation for a suspected Iranian drone attack on an American base in Syria, which killed a U.S. contractor and wounded five U.S. service members.
TikTok CEO Shou Zi Chew was widely panned for his testimony before Congress. Chew faced five hours of harsh questioning from lawmakers on both sides of the aisle. "Your technology is literally leading to death," Rep. Gus Bilirakis (R-FL) told Chew, after showing TikTok vides that glorified self-harm and suicide.
Particularly brutal moment: Rep. Neal Dunn (R-FL): "Has [TikTok parent company] ByteDance spied on American citizens?"... Chew: "I don't think that 'spying' is the right way to describe it." (Video)
Daybook.
President Biden is in Ottawa, Canada. He will meet with Prime Minister Justin Trudeau, address the Canadian Parliament, hold a joint press conference with Trudeau, and attend a gala dinner hosted by Trudeau. Biden will then travel to Delaware, where he will spend the weekend.
First Lady Biden is also in Ottawa. She and the prime minister's wife, Sophie Grégoire Trudeau, will visit a youth curling program and a women's art exhibit. The first lady will then join her husband for his address to parliament, the gala dinner, and trip to Delaware.  
Vice President Harris will ceremonially swear in Eric Garcetti, the former Los Angeles mayor, as the U.S. ambassador to India.
---
The Senate is out until Monday.
The House will vote on the Parents Bill of Rights Act and on a resolution authorizing the use of the Capitol for a Holocaust Remembrance Day ceremony next month.
---
The Supreme Court will hold its weekly conference to discuss pending cases behind closed doors.
Before I go...
Here's a cool story: "In 1997, Moira Shea and her guide dog Beau made history when they became the first blind woman and guide dog team on the Senate floor," The 19th recounts.
Shea, then a Senate staffer, was originally blocked from bringing her guide dog onto the floor — and from bringing a cane, because of a rule dating back to the caning of Charles Sumner.
Here's the story of how she fought to change the rules and make Capitol Hill more accessible for disabled staffers: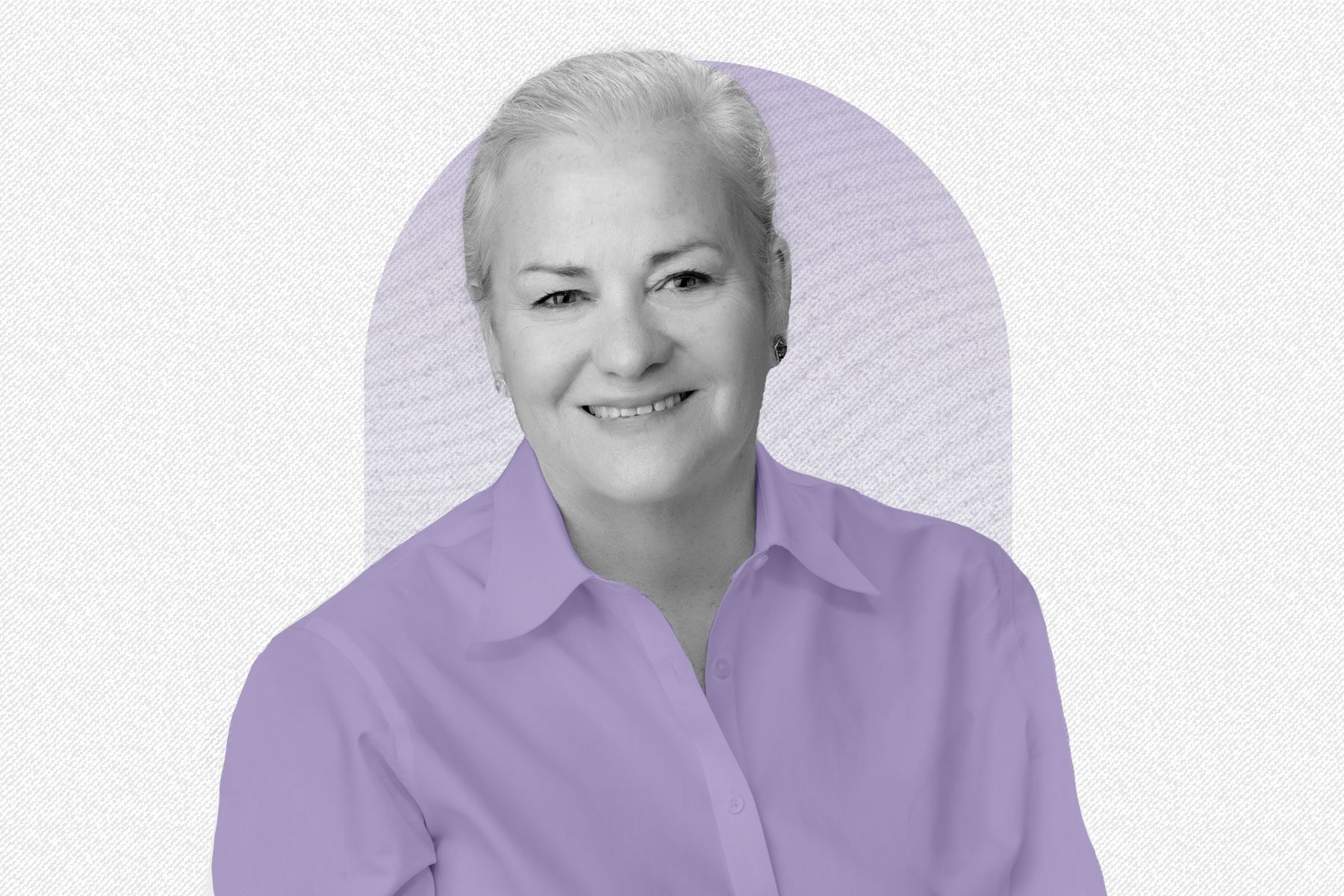 Thanks for reading.
I get up each morning to write Wake Up To Politics because I'm committed to offering an independent and reliable news source that helps you navigate our political system and understand what's going on in government.
The newsletter is completely free and ad-free — but if you appreciate the work that goes into it, here's how you can help:
If you have any questions or feedback, feel free to email me: my inbox is always open.

Thanks so much for waking up to politics! Have a great day.

— Gabe