Is police reform possible?
With the country horrified by video of the Tyre Nichols beating, lawmakers are once again calling for Congress to pass police reform.
Good morning! It's Monday, January 30, 2023. The 2024 elections are 645 days away.
---
Renewed calls for police reform after Tyre Nichols killing
Protests broke out across the U.S. this weekend after the release of video showing Tyre Nichols, a 29-year-old Black man, being brutally beaten to death by five police officers in Memphis.
Nichols was pulled over by the officers on January 7, allegedly for reckless driving, although the Memphis police chief said Friday that there is no evidence of a probable cause for the traffic stop.
The newly releases video show the officers — all of whom were Black as well — repeatedly threatening and swearing at Nichols, before pushing him to the ground and using pepper spray and a Taser.
Nichols eventually escaped, only for the officers to catch up and begin beating him. "I'm going to baton the f--k out of you," one of the officers yells. Nichols — much like George Floyd when Derek Chauvin's knee was on his neck — can be heard screaming for his mother as he lies on the ground.
About 22 minutes would pass before an ambulance arrived for Nichols, who died in the hospital three days later. The five officers who fired on January 20; last Thursday, they were charged with second-degree murder, aggravated assault, aggravated kidnapping, official misconduct, and official oppression.
The response in Washington
Politicians from across the ideological spectrum — spanning Donald Trump to Joe Biden — expressed horror at the shocking video over the weekend.
"It is yet another painful reminder of the profound fear and trauma, the pain, and the exhaustion that Black and Brown Americans experience every single day," Biden said in a Friday statement.
"That should never have happened," Trump said in an interview with the Associated Press.
The footage quickly ignited calls for Congress to resume long-stalled negotiations over police reform. "Without federal police reform, I think we're going to continue to see these hashtags proliferate so much that we can't keep up with them," Ben Crump, the attorney representing Nichols' family, told ABC News on Sunday.
Past efforts at police reform
Congress has never passed a major police reform bill in the modern era. The closest lawmakers came was after the 2020 killing of George Floyd, when Sens. Cory Booker (D-NJ) and Tim Scott (R-SC) negotiated a package off-and-on for more than a year.
During that time, both senators would offer their own police reform proposals; neither measure was ever able to pick up substantial support from the other party.
The Democratic version, known as the George Floyd Justice in Policing Act, would have banned chokeholds and no-knock warrants on the federal level, made it easier for police officers to be sued and convicted for misconduct, and created a national police misconduct registry. The bill passed the House in June 2020 and March 2021, largely along party lines, but never received a vote in the Senate.
The Republican version, the JUSTICE Act, would have banned chokeholds on the federal level, required increased reporting of incidents involving use of force and no-knock warrants, provided federal grants to increase the use of body cameras, and created a national Commission on the Social Status of Black Men and Boys. The measure received a Senate vote in June 2020, but was defeated by a Democratic filibuster.
By September 2021, the bipartisan talks had officially collapsed. In May 2022, on the second anniversary of Floyd's death, Biden signed an executive order on policing, directing federal agencies to revise their use-of-force policies and creating a national database of police officers fired for misconduct.
Will the negotiations resume?
The two figures to watch would again be Booker and Scott, two of the three Black senators currently in office. Senate Judiciary Committee chairman Dick Durbin (D-IL) called on the pair on Sunday to "sit down again quickly to see if we can revive that effort."
In statements of their own, both senators appeared willing to return to the negotiating table: "I will never stop working to build a broad coalition to enact the changes that will make our nation safer, stronger, and more just," Booker said, while Scott called for Nichols' death to "serve as a call to action for every lawmakers in our nation at every level."
Booker said he would renewed his legislative efforts to advance reform "in the coming days." Meanwhile, the Congressional Black Caucus is also pushing for a role in new negotiations; the group has formally requested a meeting with Biden to discuss police reform.
Especially with a Republican-controlled House, the path forward for any bipartisan police reform bill would be treacherous. But new ideas are beginning to float around Washington. Sen. Lindsey Graham (R-SC), for example, proposed a possible compromise Sunday for the issue that emerged as the major sticking point in the last negotiations: qualified immunity, the doctrine that protects police officers from most civil lawsuits.
"I oppose civil lawsuits against individual officers," Graham tweeted. "However, holding police departments accountable makes sense and they should face liability for the misconduct of their officers."
On the local level
Even as talks in Washington sputtered, many cities implemented reforms to their police departments after Floyd's killing — including Memphis, where Nichols was beaten to death this month.
The Memphis Police Department embraced each of the recommendations of the "Eight Can't Wait" campaign, including prohibitions on chokeholds and no-knock warrants.
Video of Nichols' killing is available because the officers involved were wearing body cameras, a reform that was intended to serve as a deterrent against such misconduct. According to Grid News, studies have found body cameras have either small or no effect on police behavior.
In 2022, according to Mapping Police Violence, at least 1,192 people were killed by police officers in the U.S., a record high since the group began tracking such data in 2013.
So far in 2023, the group has recorded 88 police killings, almost triple the number of days there have been in the new year.
---
More news you should know.
Debt ceiling
President Biden and Speaker McCarthy are set to discuss the debt ceiling at a meeting on Wednesday. "I want to find a reasonable and a responsible way that we can lift the debt ceiling but take control of this runaway spending," McCarthy told CBS News this weekend. Expressing confidence that Biden would agree to a deal, McCarthy also promised that Medicare and Social Security cuts were "off the table."
Foreign policy
A four-star Air Force general predicted that the U.S. will be at war with China in the next two years. "I hope I am wrong," Gen. Mike Minihan, the head of Air Mobility Command, wrote in a memo to his officers Friday. "My gut tells me we will fight in 2025." The Pentagon quickly distanced itself from the comments, although House Foreign Affairs Committee chairman Michael McCaul (R-TX) told Fox News he thought the prediction was correct.  
Campaign 2024
Donald Trump held the first events of his 2024 campaign on Saturday. At low-key stops in New Hampshire and South Carolina, Trump repeated the false claim that he won the 2020 election and declared that he is "more angry" and "more committed now than ever." Trump also told reporters it would be an "act of disloyalty" if Florida Gov. Ron DeSantis, who is reportedly staffing up for a potential White House bid, runs against him.  
Inside the GOP
Ronna McDaniel won a fourth term as chair of the Republican National Committee on Friday. McDaniel was supported by 111 of the 168 RNC members, while conservative activist Harmeet Dhillon won 51 votes and MyPillow CEO Mike Lindell received four votes. McDaniel is poised to become the longest-serving RNC chair since the era of Abe Lincoln.
Recommended reads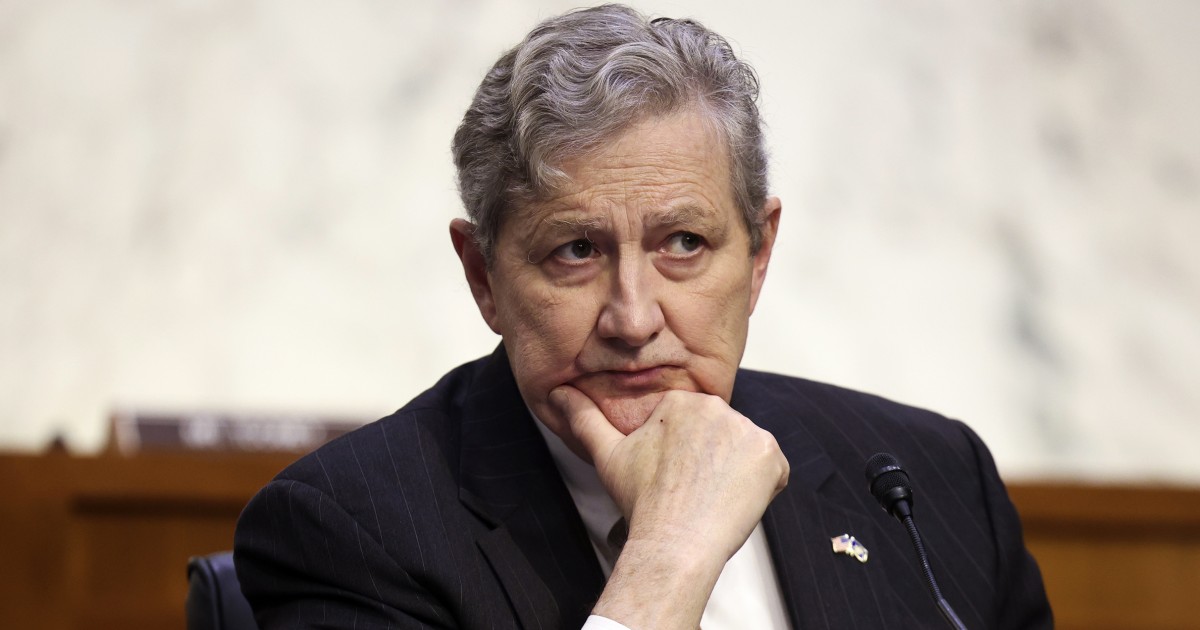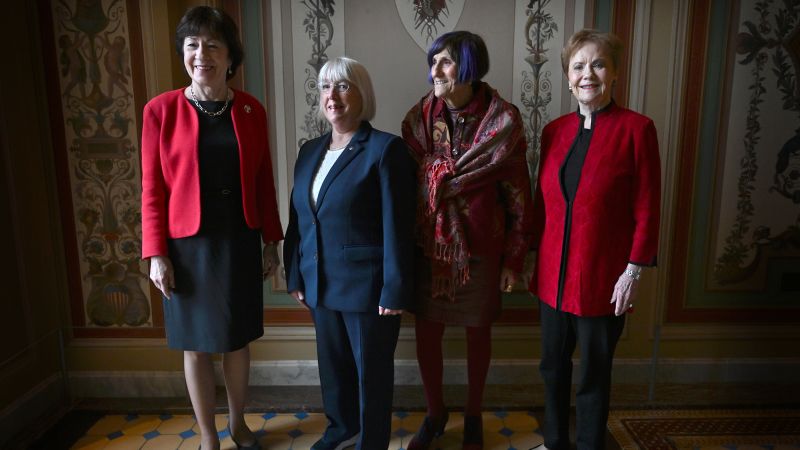 ---
What the government is doing today.
All times Eastern.
Executive Branch
President Biden will travel to Baltimore, Maryland, to kick off construction of a new project funded by the 2021 bipartisan infrastructure law. Biden will announce that the deteriorating, 150-year-old Baltimore and Potomac Tunnel will be replaced by a new rail tunnel named for Frederick Douglass.
According to the White House, the new construction will create 20,000 jobs and address the chronic delays caused by the current tunnel, which is one of the largest commuter bottlenecks in the Northeast. It is the first of three trips Biden has planned this week to highlight new projects being funded by the infrastructure package. [Watch Biden's speech at 2:45 p.m.]
Vice President Harris will travel to Raleigh, North Carolina, to deliver remarks on the Biden administration's investments in small businesses. [Watch at 1:10 p.m.]
First Lady Jill Biden will visit Fort Drum in upstate New York to meet with military families and discuss improving employment opportunities for military spouses, one of the goals of her "Joining Forces" initiative.
Second Gentleman Doug Emhoff is in Berlin, Germany. He will participate in a meeting with government officials across the globe working to combat antisemitism, tour the Topography of Terror Museum and Berlin's Jewish Museum, participate in a meet and greet with U.S. embassy staff, and attend a dinner with German leaders.
Legislative Branch
The Senate will meet but has no votes currently scheduled. [Watch at 3 p.m.]
The House is scheduled to vote on five pieces of legislation:
Judicial Branch
The Supreme Court has no oral arguments scheduled until February 21.
---
Before I go...
Here was a piece I enjoyed this weekend: Ezra Klein's New York Times column on the revival of Barnes & Noble.
As a lover of books and bookstores, I appreciated Klein's romantic writing about the "limitlessness" of such shops ("a place not just to buy or borrow books, but to be among them") — and also his reporting on their Covid-era comeback.
The insight in the piece I found most interesting was from Barnes & Noble CEO James Daunt, who framed e-readers like the Kindle as an ally, not as competition:
"You e-read solely for convenience," he said. "But the physical book is just a huge repository of pleasure. It's hugely enjoyable to select a book in a nice bookstore that respects books. That's just a real rush if it's done nicely. As far as I was concerned, the e-reader would have people reading more, and the more people read, the more physical books they'd end up buying."
Read the column here without a paywall.
---
👍 Thanks for reading.
I get up each morning to write Wake Up To Politics because I'm committed to offering an independent and reliable news source that helps you navigate our political system and understand what's going on in government.
The newsletter is completely free and ad-free — but if you appreciate the work that goes into it, here's how you can help:
If you have any questions or feedback, feel free to email me: my inbox is always open.

Thanks so much for waking up to politics! Have a great day.

— Gabe