Biden's task tonight
In his State of the Union tonight, President Biden is set to make the case to a gloomy public that the country is doing better than they think.
Good morning! It's Tuesday, February 7, 2023. The 2024 elections are 637 days away. The State of the Union is tonight.
If this newsletter was forwarded to you, subscribe here. If you want to contribute to support my work, donate here.
---
Facing gloomy public, Biden to offer happy warrior routine in State of the Union speech
By all accounts, Americans are not thrilled about the state of the union.
What's the evidence for that? Consider these findings from the gusher of polls that have been released in recent days:
With that in mind, President Biden has a straightforward — but weighty — task before him in his State of the Union address tonight: Persuading the American electorate that things are going better than they think.
In particular, Biden will seek to refute two glaring data points:
The belief, shared by 62% of Americans, that he has accomplished "little or nothing" or "not very much" while in office. (Washington Post/ABC)
And the fact that only 16% of the public believe the current government in Washington has had a "positive impact on most people's lives," compared to 59% who says the government's impact has been negative. (Monmouth)
With Republicans now in the House majority — as symbolized by the fact that it will be Kevin McCarthy, no longer Nancy Pelosi, sitting behind Biden as he gives his speech — there will be little point in running through the laundry list of requests that have marked his previous speeches before Congress.
Instead, Biden will look backwards and try to remind his audience of what he has already passed. Specifically, expect repeated mentions of the measures he managed to ram through Congress while Democrats were in control: sweeping legislative packages to rebuild America's road and bridges, expand the clean energy economy, boost semiconductor manufacturing, and slash prescription drug prices.
Biden has already begun barnstorming the nation to showcase the new construction projects he has authorized; that messaging tour will continue after tonight's speech, with him and his Cabinet set to blanket 20 states.
The president will also marshal evidence from recent economic reports — which have shown inflation cooling and U.S. unemployment at its lowest level since 1969 — to argue that the economy is humming once again, despite how most Americans may feel. "The state of our economy is strong," Biden declared in a speech on Friday, a sentiment he will repeat tonight.
Other topics set to come up: Police violence (the parents of Tyre Nichols will be in the audience), the fight against HIV/AIDS (U2 frontman Bono, an activist on the issue, will be one of the guests in the first lady's box), and renewed pushes for a universal $35-a-month insulin price cap and the Child Tax Credit.
A few stats he is less likely to mention: The soaring $31 trillion national debt, which McCarthy called the "greatest threat to our future" in a prebuttal yesterday; the commodities, such as eggs, for which prices continue to climb; and the record levels of attempted illegal crossings at the U.S.-Mexico border.
Tonight's speech comes at a time of transitions for the president, from unified government to divided rule, from legislation to "implementation." The debt ceiling looms. The war in Ukraine is about to reach its one-year-mark. He faces a bevy of subpoenas from congressional Republicans and his first special counsel investigation, over his handling of classified documents.
And, of course, Biden is gearing up to run for re-election, a campaign he is poised to announce in just a few weeks. That, too, is an unpopular proposition, even among Biden's own party: a new AP poll found that 68% of Democrats don't want the president to run for a second term.
At age 80, Biden will need to make the case not only that the country is thriving but that he has the energy to lead it for six more years. According to the New York Times, after huddling with historian Jon Meacham and other speechwriters at Camp David this weekend, Biden marked up a draft copy of the speech to ensure his lifelong stutter will be as invisible as possible while he delivers it.
A few more questions ahead of Biden's speech tonight:
---
How to watch.
Biden's address will begin at 9 p.m. Eastern Time. Here's a link to watch it live:
Immediately after Biden finishes, Arkansas Gov. Sarah Huckabee Sanders will deliver the Republican response. Here's a link to watch that as well:
---
SOTU fast facts.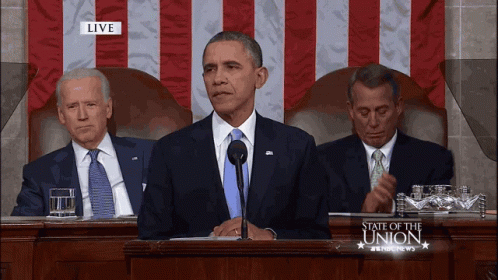 Do you want to impress everyone at your State of the Union watch party tonight? Here are some fast facts about the biggest political speech of the year:
The State of the Union is constitutionally required. It's right there in Article II, Section 3, Clause 1: "He shall from time to time give to the Congress Information of the State of the Union, and recommend to their Consideration such Measures as he shall judge necessary and expedient."
It hasn't always been a speech, though. The first two presidents delivered State of the Union addresses in-person, but Thomas Jefferson stopped the practice, which he thought was too kingly. Presidents sent a written report each year instead, until Woodrow Wilson brought back the tradition of an annual address.
Yes, a Cabinet member really does sit out. The "designated survivor" isn't just a Kiefer Sutherland plotline. Each year, a Cabinet secretary is directed to stay home from the speech so someone is left in the line of succession in case of an attack. Commerce Secretary Gina Raimondo drew the short straw last year.
Only one president has said the state of the union was bad. Presidents are known for declaring that that the state of the union is "strong," no matter what's going on in the country. But in 1975, Gerald Ford broke the mold by acknowledging that "the state of the union is not good." The American people apparently agreed, because Ford was rewarded for his candor by being booted out of office the next year.
Expect the speech to run about an hour. Biden's 2021 speech to a joint session of Congress lasted 65 minutes, last year he took about 62 minutes. The most loquacious president on record was Bill Clinton: his final State of the Union in 2000 went on for almost an hour and a half.
---
More news to know.
Spy balloons.
Four Chinese spy balloons that flew over the U.S. during the Trump era were not identified at the time. The balloons were initially categorized as "unidentified aerial phenomena" and only recognized as spy balloons after Trump left office. They were spotted near Texas, Florida, Hawaii, California, Virginia, and Guam, hovering over several sensitive military locations.
Capitol security.
Two years after January 6th, fencing is back up at the Capitol for the State of the Union. Per Politico, Kevin McCarthy's newly picked House sergeant at arms voted against installing the temporary security fence, but was overruled by the other members of the Capitol Police Board.  
Abortion.
Is there still a constitutional right to abortion after Dobbs? A Clinton-appointed federal judge suggested Monday that there might be, floating the argument that the Supreme Court only invalidated the right to an abortion under the 14th Amendment. As part of an ongoing case, the judge has called for a hearing on whether the 13th Amendment (which abolished slavery and "involuntary servitude") might separately protect abortion.
Around the world.
More than 5,000 people in Turkey and Syria have been reported dead after a major earthquake. President Biden spoke to Turkish president Recep Tayyip Erdogan on Monday and deployed U.S. teams to support the search and rescue efforts.
---
Recommended reads.
"The thing Harry Whittington refused to lie about" (WaPo)
Harry Whittington, the Texas lawyer best known for being shot in the face by Dick Cheney, died on Sunday at age 95. A reporter reflects on his attempts to get Whittington to open up about the accident.
"Trump's '24 game plan: Be the dove among the hawks" (Politico)
Trump allies say the former president will attempt to draw a contrast with expected 2024 rivals like Nikki Haley and Mike Pompeo, his own former policy appointees, by criticizing their foreign policy.
---
Circling back.
Here's another article I found interesting, via the NYT: "Kamala Harris Is Trying to Define Her Vice Presidency. Even Her Allies Are Tired of Waiting."
The piece contains some newsy nuggets — it opens with Harris, aboard Air Force Two, demanding her staff re-write a speech an hour before its delivery — but essentially serves as an update to the grumblings about the veep that have been swirling around Washington for two years now.
"I can't think of one thing she's done except stay out of the way and stand beside him at certain ceremonies," Democratic megadonor John Morgan told the Times. (A number of other Democrats made similar comments privately, although notably that included some "whom her own advisers referred reporters to for supportive quotes.")
In case you missed it at the time, the Times article pairs nicely with this piece of mine from last year, in which I tackled the many questions I've received (and continue to!) about my thoughts on Kamala Harris' vice presidency.
As I noted last year, it's really not that abnormal for VPs to be confined to doing the ceremonial stuff Morgan groused about — but I do think there are interesting reasons why Harris is tagged for it more than her predecessors. Read the full piece here:
---
The day ahead.
All times Eastern.
— President Biden will deliver his State of the Union address in the House chamber. (Watch at 9 p.m.)
— Arkansas Gov. Sarah Huckabee Sanders will give the Republican response. (Watch after Biden's speech)
— The House will read the Constitution on the floor, fulfilling a Republican campaign promise. No major votes are expected. (Watch at 10 a.m.)
— The Senate will hold a procedural vote to advance a Biden appeals court nominee. (Watch at 3 p.m.)
---
Before I go...
Here's a fun pre-SOTU read: The Associated Press asked ChatGPT, the artificial intelligence program, to imagine how a range of historical figures — from William Shakespeare to Elvis Presley — might deliver tonight's State of the Union.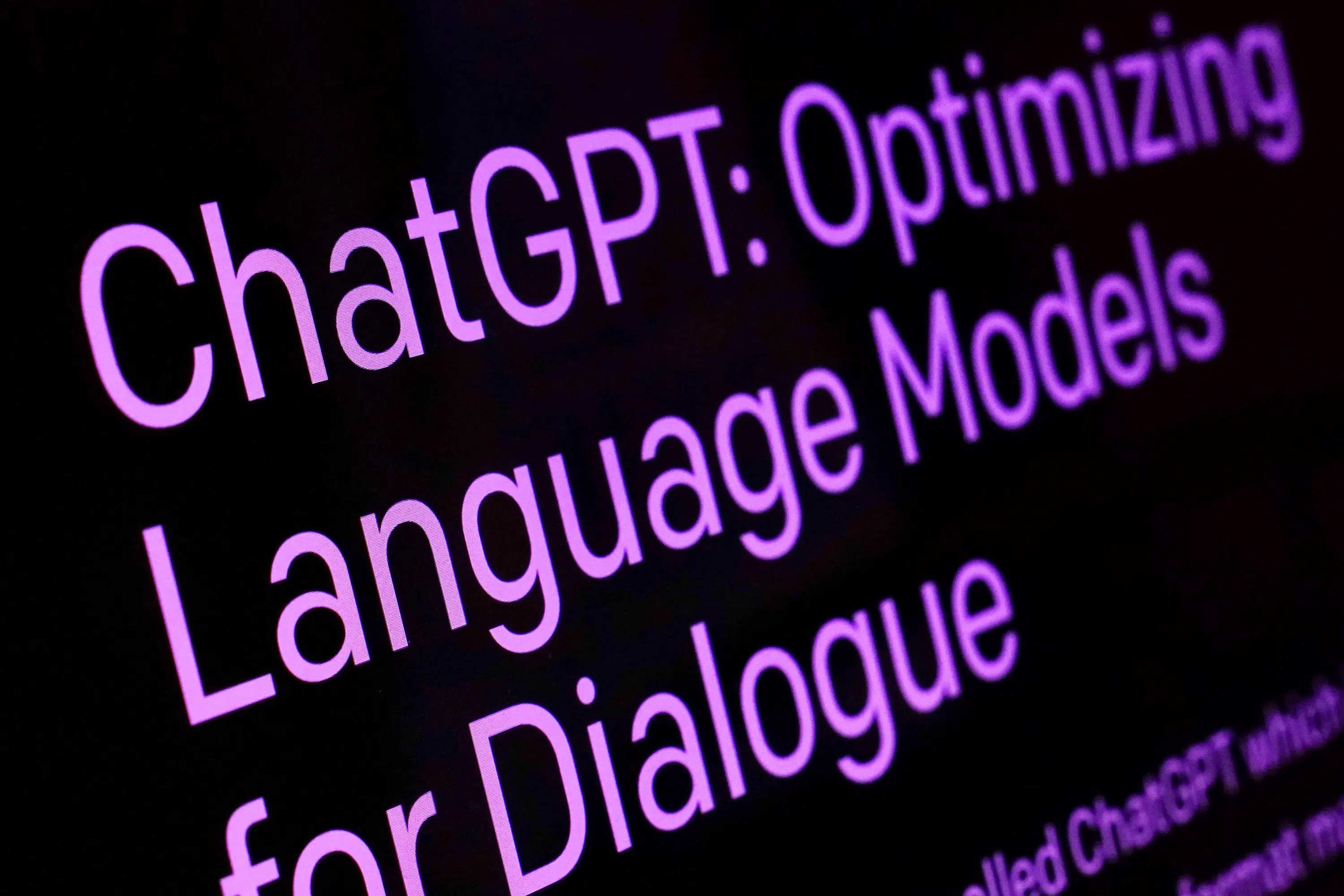 My favorite was ChatGPT's spin on the State of the Union in the style of Jerry Seinfeld:
Not bad. After reading that, I was inspired to check and see how ChatGPT would do my job, previewing the SOTU for you all. Here's what the bot came up with:  
I don't know what you thought, but I'm feeling alright about my job security, at least for now...  
---
👍 Thanks for reading.
I get up each morning to write Wake Up To Politics because I'm committed to offering an independent and reliable news source that helps you navigate our political system and understand what's going on in government.
The newsletter is completely free and ad-free — but if you appreciate the work that goes into it, here's how you can help:
If you have any questions or feedback, feel free to email me: my inbox is always open.

Thanks so much for waking up to politics! Have a great day.

— Gabe